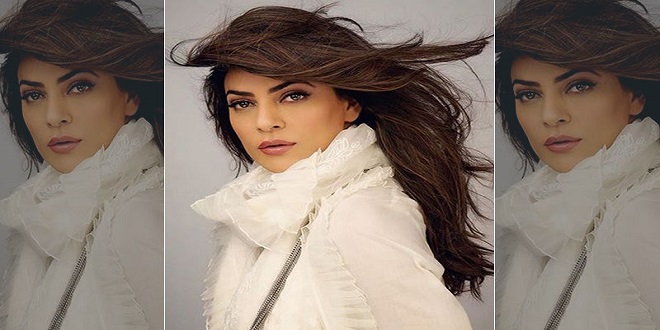 Sushmita Sen is making headlines with her relationship with Lalit Modi. She has been the favourite of media and netizens for quite a time. Earlier, her breakup in 2021 was also treated with quite a pomp and show on the internet and social media. The youngest Miss Universe from India has achieved phenomenal glory throughout her stellar career. She has been one of the sweetest, soft-spoken and most caring actresses in Bollywood. The actress has been subjected to unnecessary criticism in the past few days, which she definitely does not deserve. One should celebrate her career and life, and today, we aim to do the same by bringing a few interesting things about her.
Here are a few interesting things you should know about Sushmita Sen:
1- The Bollywood actress won the title of Miss Universe as a teenager at the young age of 18. She brought the trophy to India in 1994 and has never looked back since then. She has starred in many Bollywood movies and has won various awards and accolades for the same.
2- One of the mind-boggling Sushmita Sen facts that will surprise you is that she mastered English at the age of 16, even after being sent to a Hindi medium school. Her talent is just admirable and perfect.
3- Sushmita Sen was not born with a silver spoon. She struggled to reach fame and success. During the Miss Universe pageant, she wore gloves made out of socks by her mother. Even then, she went on to win the title. Perhaps this is the reason she is still one of the most humble actresses in Bollywood. 4- Sushmita Sen is a single mother. Sen has never married so far in her life. She has had a few relationships, but none of those worked out in the end. She took a life-altering dating decision at the peak of her career. Sushmita adopted two girls and raised them single-handedly without any support from others. She took the decision of adopting a girl at 25 and later on adopted another girl in her life.
5- Sushmita Sen has a humble personality. She stays away from the spotlight and likes to work for the betterment of society. She has donated a generous amount of money to a few charities that work for women's empowerment. She has founded an organisation called I Am as well to help nourish the girl children in India. Unlike other superstars, she has never marketed her charity works.
6- Sushmita Sen is fond of poetry and thinks that the words have the power to spread love and unite people. She loves reading poetry and also writes the same in her spare time. It is one of her favourite hobbies. She was inspired by her grandfather, who also used to love poetry.
7- Sushmita is a fitness enthusiast. She loves doing yoga and exercises, which keeps her fit and fine. Her body is in excellent shape owing to her dedicated and determined fitness regime. You can find her fitness videos on her Instagram handle. The actress is an inspiration for many young women.
8- Sushmita Sen loves visiting Dubai, Indonesia, Italy and Maldives for vacation. She recently confirmed her relationship with Lalit Modi on a trip to the Maldives as well. The duo was seen having a good time under the sun on the beautiful island. She loves watching Angelina Jolie, Shah Rukh Khan, Salman Khan and Arjun Rampal on screen. The actress has also made her love for the film Cleopatra to people. She loves that movie and aspires to star in a film of such grandeur.